Världens viktigaste nyheter just nu, enligt Google och Yahoo.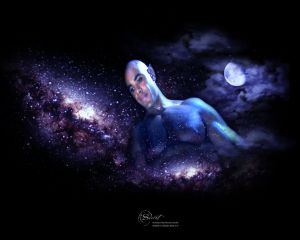 Vet du hur du får det du vill? Då känner du kanske till hemligheten ("The Secret"). Eller förresten, det är ju ingen hemlighet.
På sjätte plats bland sökta ord vecka 6 ligger "The Secret". En dokumentär och en bok som påstår sig sitta inne med universums uppbyggnad, vad de kallar "The law of attraction". En vetskap, metod eller fantastisk upptäckt om hur man kan få det man vill ha i livet genom att fokusera på det.
Fattar ni något?
Inte vi heller.
För egentligen är det ingen hemlighet, utan en blandning av beteendepsykologi, sunt förnuft och new age. Fast totalt effektsökande i Da Vinci-kodens och The Matrix kölvatten. Den officiella sajten heter whatisthesecret.tv (att jämföra med whatisthematrix, sajten som hjälpte till att bygga hypen kring The Matrix).
Kort och gott innebär "The law of attraction" att om man verkligen vill ha något så kan man få det. Lite som att träna hårt och vinna i pingis eller nåt.
Fastän på ett "mentalt plan". I filmen tänker en liten pojke jämt på en ny BMX-cykel, och vips en dag står hans farfar med en utanför dörren.
Dokumentärfilmen spreds från upphovskvinnan Rhonda Byrne i Australien med hjälp av nätet i mars 2006. Den sjunde februari var The Secret-gänget på Oprah Winfrey-show, ett slutgiltigt bevis på att man kan sälja luft med bra marknadsföring.
Din Teknik utmanar Rhonda Byrne med sällskap att åka till Zimbabwe och be de svältande att fokusera hårt på mat.
Ett smakprov av filmen hittar du här: http://korturl.se/wpgj.
Att Anna Nicole Smith avled missade väl ingen svensk, men mer okänt är sidohistorien om prins Frederick von Anhalt.
Den gode prinsen gick nyligen ut och påstod sig ha haft sex med Anna Nicole Smith och möjligen var far till hennes barn. Han passade samtidigt på att påpeka på Fox news att omkring 20 personer skulle kunna vara far till barnet.
Enligt vissa är prinsen en mytoman som söker efter uppmärksamhet. Oavsett är uttalandet totalt ocharmigt av flera skäl, förutom att prata "så gott" om de nyligen döda är prinsen gift med Zsa Zsa Gabor (http://korturl.se/lnzv).
Sexchocken stannade vid en lätt hickning.
Många snappade nog också upp fallet med den svartsjuka astronauten. Lisa Nowak förälskade sig i Christer Fuglesangs kollega William Ofelein och gav sig iväg på en tripp med bil (iförd astronautblöja för att slippa ta pauser) för att röja undan Ofeleins påstådda flickvän Colleen Shipman.
Försöket slutade i häktet och nu väntar rättegång.
En annan aktuell prins på nätet denna vecka var artisten Prince. Han gjorde vad många menar var den bästa pausunderhållningen i Super bowls historia. Uppträdandet bestod av tre låtar från Purple rain (Let's go crazy, Baby I'm a star och Purple rain) samt coverversioner av "All along the watchtower", "Best of you" och "Proud Mary".
Det gjordes också ett försök att få till en "sexchock" i samma anda som Janet Jacksons bröstvårta 2004. Den konservative radioprataren Laura Ingraham ansåg att Princes siluett bakom ett skynke visade en fallossymbol. Sexchocken stannade vid en lätt hickning.
Framträdandet och Super bowl sågs av 93 miljoner hushåll i USA. Den tredje största tittarsiffran i amerikansk tv-historia.
Mest sökta ord, v6 2007
Google
1.  Anna Nicole Smith
2.  Superbowl Commercials
3.  Prince
4.  Colleen Shipman
5.  Lisa Nowak
6.  The Secret
7.  School Closings
8.  Drew Barrymore
9.  Prince Frederick von Anhalt
10.  Abu Ghraib
Yahoo
1 Britney Spears
2  Anna Nicole Smith
3  WWE
4  Beyonce Knowles
5  NASCAR
6  Lindsay Lohan
7  Limewire
8  Kate Winslet
9  Internal Revenue Service
10 Pelosi Smiles

PUBLICERAD I DIN TEKNIK #4 2007